About  Us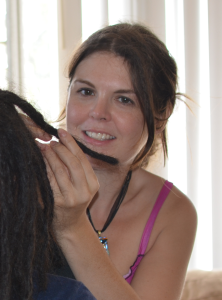 Do you have straight or silky hair but have always wanted to try dreadlocks? Is your hair not nappy enough to hold a twist? Or do you already have dreads, but need maintenance?
You've come to the right place. No matter how straight or silky your hair texture, our dreadlock artists at West LA Dreads can make your hair into solid dreads.
History & Technique: My name is Hayden, and I am the owner and senior dreadlock artist at West LA Dreads. I established West LA Dreads in 2010 to provide clients with high-quality dreadlocks that last.
At West LA Dreads, we create dreads by forming a pull-and-twist base to maximize length and uniformity, then using a specialized crochet-hook method that is gentle on the hair. No chemicals or products are used in our technique, and, unlike other natural methods, you don't have to wait for your hair to lock.  Though dreadlocks become more mature with time, when we're finished dreading your hair, you'll be left with complete, solid dreads.
Options: We can create a full head of dreadlocks or just a few. We can make your dreads as thick or thin as you like, or create a mixture of thicknesses for a Bob Marley look.
You can choose to leave the tips loose or rounded. At your appointment, your loctician will consult with you on the best arrangement for your face shape and style.
Maintenance & Repair: If you already have dreadlocks, we can help you maintain your dreads by tightening grown-out hair near the roots, repairing dreads that have broken or matted together, and cleaning up loose strands.
Our services include installation of permanent dreadlock extensions, as well as dreadlock removal.
Whatever your needs may be, we will ensure your satisfaction with quality dreads.
To book an appointment, click here.  For frequently asked questions, see our FAQ.